Are you thinking of potential ways to grow your business?
Whether your business offers a product or sells a service, email marketing is a brilliant way to reach your customers.
But to use email marketing effectively, we need to follow a particular formula. And no, email marketing isn't rocket science. Once you understand the dynamics behind email marketing, you will be able to leverage the power of email marketing as well.
So, without further ado, let's begin.
Building a list
What should your first steps be if you are serious about email marketing?
The preliminary step to get into email marketing is to have an email list. Well, what do you do if you don't have one?
You need to build your own email list if you want to get into email marketing.
Don't worry, we're going to teach you how to build one.
So, how does someone build his/her email list?
People love freebies.
You should now be asking yourself: "Can my business offer something of value that people want?"
That thing can be an infographic, a how-to-guide, secret tips, and tricks that people want to hear.
Once you figure out what people want, it's time for you to step up and take action. Create that piece of content for your visitors.
And on the right page, you need to offer them to signup.
There are some things you want to keep in mind when persuading users to signup.
You need to be clear on the value your freebie you can provide them.
Alternatively, you can simply ask them to sign up for your email newsletter to let them know more about the range of services your company offers.
If you are a SaaS, PaaS, or a FaaS company, you can ask people to sign up for a free trial. (Or, any other XaaS business for that matter. If you want a list of all the XaaS business models out there, you can check this site.
The other way to build your email list is to use lead generation tools and find out your ideal customers' email addresses manually. Typically, this method will require you to spend a considerable amount of time building your email address.
However, the drawback to building your email list using the manual method gives rise to a problem. Your manually made email list didn't ask to receive an email from you.
Alternatively, you can also collect a verified list of email addresses from online directories and other companies that sell qualified leads.
And now that you know how to build your list, it's time to move on to the next phase.
What are the uses of email marketing?
You can fulfill multiple business goals via email marketing.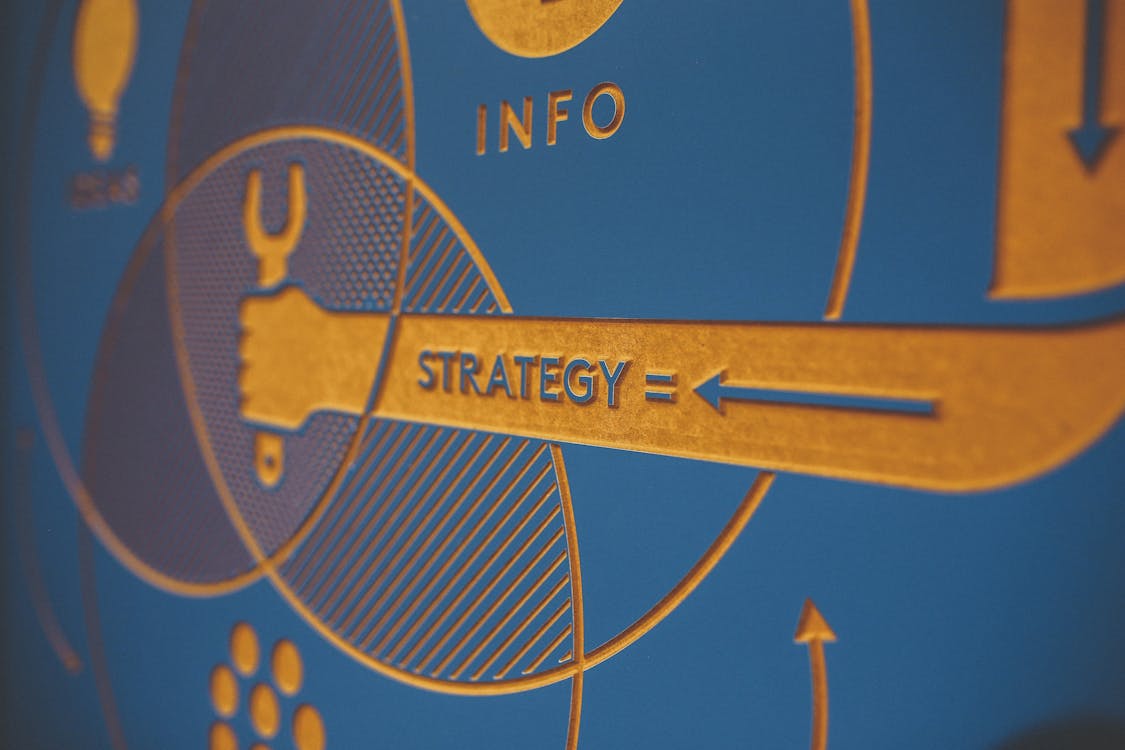 Here's how:
Acquisition: The number one benefit of email marketing lies in the fact that it can help with customer acquisition
Branding: Email marketing campaigns can also help with company branding.
Traffic: Through targeted email marketing outreach, you can direct traffic to your site. A high volume of traffic can contribute to an increase in sales on your site.
Reactivation: Every customer passes through a distinct sequence of steps in their customer journey. But, sometimes, customers can drop out of that customer journey. Or they may not feel aligned with the vision and goal your company has. But, with the right email, it's possible to reinitiate your relationship with the customer.
Engagement: Think of emails as a conversation that you have with your customers. Your emails are a great way of acting as a touchpoint where you interact with your email list. It's a great way of letting them know that your care about them and their problems.
Direct sales: Persuasive email copy can improve your conversion rates, and that is a fact.
Referral: Email marketing can act as this avenue where you ask for testimonials from your existing customer pool.
Retention: You might have sold something to a client a few months/years ago. But if you have their email, you can position yourself in a manner that allows you to make up-sells and cross-sales.
Customer Journey
Email marketing is a means to establish a relationship with a potential customer.
Traditionally people think of marketing in 3 stages: Awareness, Consideration, and Decision.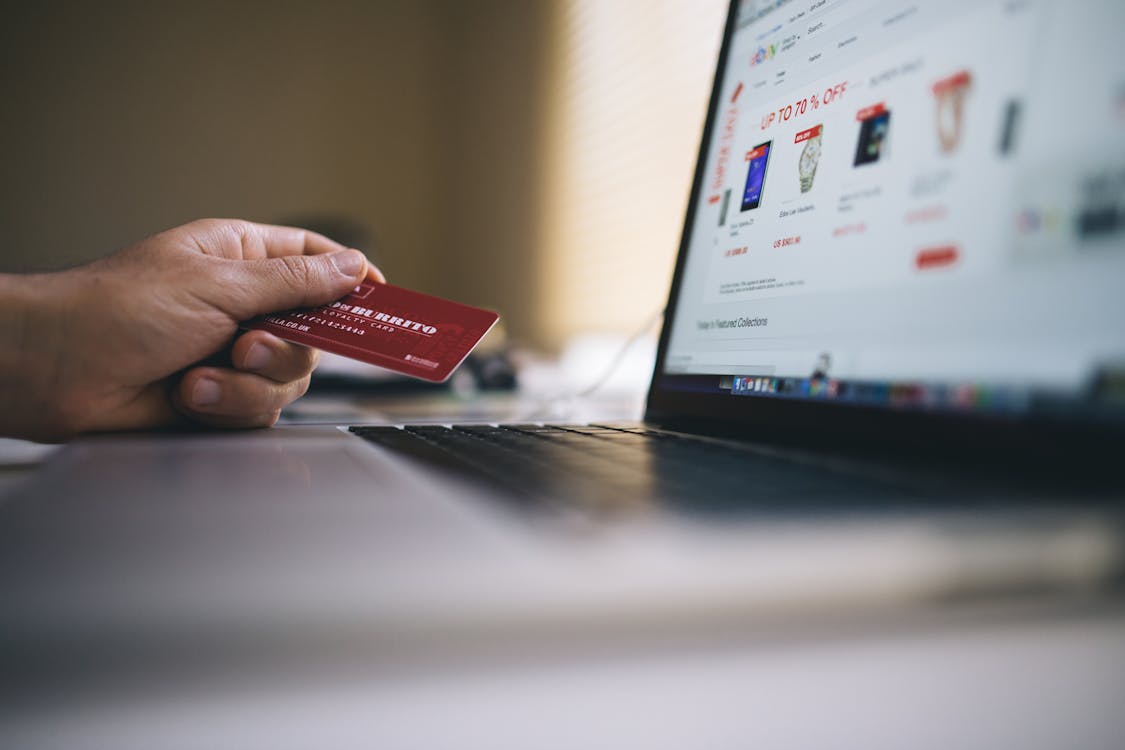 In effective email marketing campaigns, the customer journey can be broken down into eight distinct stages. These include:
Become aware
Engage
Subscribe
Convert
Excite
Ascend
Advocate
Promote
Let's give a brief overview of each stage: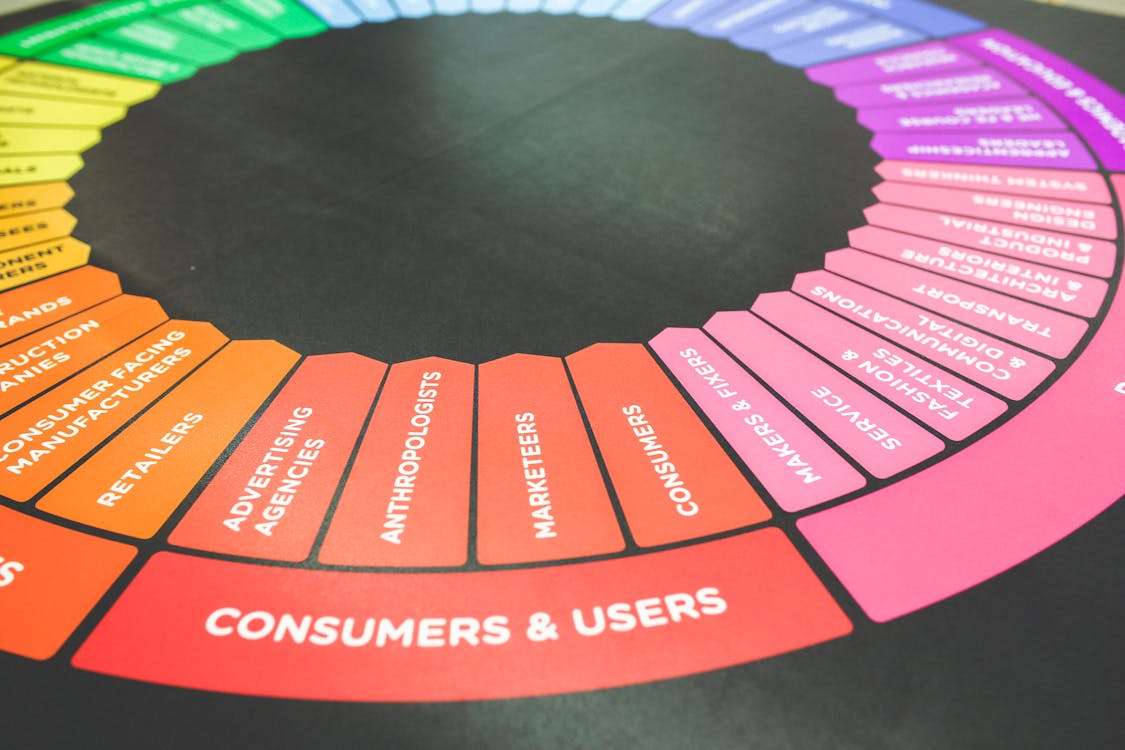 Become aware: In the initial stage, people don't know about your product. So, you want to let people know about what it is that you are offering. In essence, the awareness stage is the first touchpoint where your customers come to learn about what you have to offer.
Engage: Engaging means that you want to interact with your prospect. You do so by telling them about your lead magnet.
Subscribe: In this stage, your customers are interested in you. They want to hear more about what you have to offer. They are now signed up.
Convert: This is the stage where the prospect undergoes a transition. He/She decides to give your product a try.
Excite: Now that you have made your customer buy something from you, the next thing that you want to do is hint them at other services you offer. You don't want to be too greedy, though. But keep this customer at the back of your mind. Try to think about how you can make upsells and cross-sells with this customer.
Ascend: This is the stage where you go for the swoop. And the customer ends up purchasing other products you offer.
Advocate: After conducting repeat business with you, your customer has reached a level where they voluntarily recommend your products and services to friends and family.
Promote: Your customer is so smitten with your product/ service that they actively promote your product on various social media sites. In fact, at this point, you can consider them a genuine well-wisher of your business. Nothing would please them more other than to see their favorite company rise to new heights.
Now that you understand your customer journey's different stages, it's time to talk about the different types of emails.
Email Categories
According to Digital Marketer, all emails can be categorized into three main stages. These include the following:
Transactional email
Relational email
Promotional email
Transactional emails:
As the name suggests, transactional emails tackle the issue of a transaction being made between two parties. A transaction email can take the following forms.
Relational emails: Relational emails are those that help establish a relationship between both parties.
Relational emails can take on multiple forms, such as:
New subscriber welcomes
Lead magnet delivery
Newsletter/Blog articles
Webinar confirmation
Types of promotional email:
Promotional content
New lead magnets
Sale announcements
New product release
Webinar announcement
Event announcement
Trial announcements
Upgrade offers
Now that you know about the different categories of email, the next thing that you need to know is what kind of email you should send to what kind of people?
So, there are based on send-types; the emails you send can be divided into two types. These include:
Broadcast emails
Triggered emails
Broadcast emails are those that you send to your entire email list.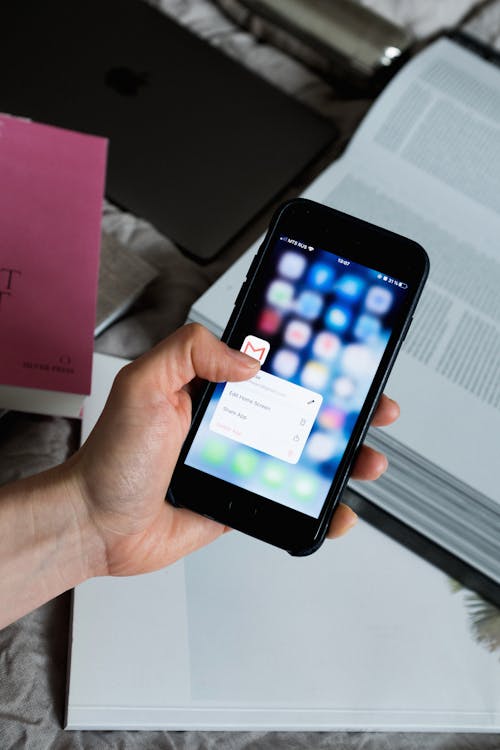 Triggered emails, on the other hand, are sent when a particular action takes place. For example, when someone signs up for your email newsletter, your system will automatically detect that, and an introductory email will be sent to your target audience.
Or, consider the event that someone has recently bought a product from you. In this case, you are to send that person a transactional email confirming the transaction's details.
Broadcast emails are those emails that you send to your entire email list.
The Wrong Approach To Email Marketing
To be successful in email marketing, you need to be very clear about your email marketing strategy. People frequently devote the majority of their time building up their email list. And that's what they consider as their cash cow.
But what they often forget is, the email marketing list is only half the battle. But for email marketing to be effective, they need to adopt the right emails, which allows them to connect with the people on their lists.
That is to say; you need to treat everyone on your list as a unique individual.
The most common mistake in email marketing involves failing to follow-up with your customers.
And the second error you want to avoid is not sending the same email to everyone on your list. Such practices strip individuality.
And the third mistake that some companies make is that their email's content isn't optimized for mobile devices.
And last but not least, they don't send the emails at the right time. Studies have shown that email open rates improve when they are sent during a particular window of time.
An overview of the different types of email marketing campaigns
Depending on your objective, email marketing can assume five different forms.
These are as follows:
Indoctrination campaigns: It's a type of trigger email that you sent to your new subscriber. Why?
Well, your subscriber recently signed up. So, you want to strengthen the liaison between both of you.
Engagement campaign: These days, it's possible to leverage the power of Analytics and figure out how to engage with your clients. Using heatmaps, it's possible to detect which portions of your site attract visitors the most. Accordingly, you can prepare an email template that you believe will be beneficial for the customer. You send them an offer that they can't refuse. And voila, your prospect has officially converted.
Ascension campaign: Once your prospect has officially bought from you; you have successfully turned him into your customer. Now, you aim to make him buy from you more than once. You don't want to sell him the same product again. Instead, you want to focus on making upsells and cross-sells. The goal is to turn him from a single-time buyer to a repeat buyer or multi-buyer.
Segmentation campaign: Segmentation campaign as the name suggests as a campaign which aims to compartmentalize your email list.
Creating The Perfect Promotional Calendar
For your email marketing campaign to be successful, you need to map out how frequently you want to send emails to prospects on your list. Mapping things out on your email allows you to take a more strategic approach to email marketing.
Email Copywriting & Design
Having the right email copy matters a lot. Ideally, you want to keep your emails the right size. Redundant words have no place in a crisp email copy.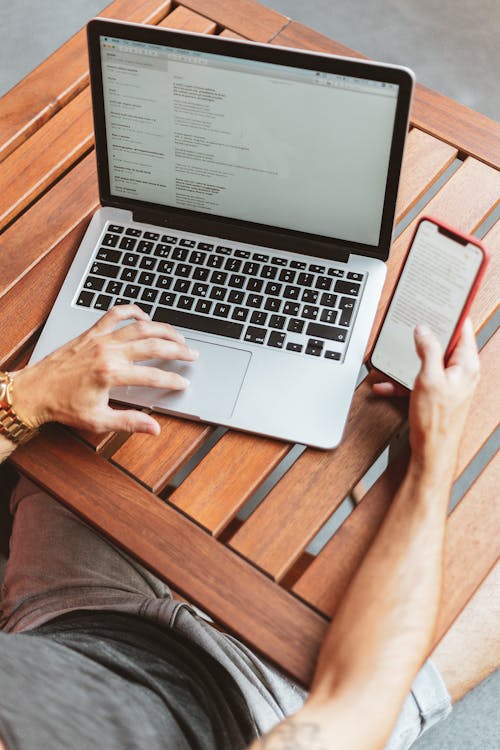 A good formula to follow when writing email copy is the "PAS" formula.
Pain- In your email copy, you address that you know about the pain points that your prospect has.
Agitation: Tell them what's gonna happen if they don't tackle the issue. With your words, you need to let them feel the consequences of leaving the matter untended to will bring.
Solution: And now that you've got them riled up, tell them about the solution. Let them what your company can do for them. End with a compelling call to action.
Another way of crafting an email copy is to address possible objections that your prospects might have about your offered solution.
Another framework that you can use to improve your conversion rates is the "BEFORE-AFTER-BRIDGE" method.
In the "Before" part, we let the reader know how their life is at present.
In the "After" part, we let them know how it might look like afterward, once they take the initiative to buy your product/service, which can add value to their lives.
And the "Bridge" part is the portion where they are told how they will get there.
Optimizing Opens & Clicks
Sometimes, despite your best efforts, people still might not open your emails. Why is that? And what can you do about it?
To get emails to open, the first thing you need to do is write the right email subject line.
When the email subject line is done right, people are naturally curious about your email.
Also, as we have previously stated, not every email is right for every person.
You need to understand that different people are at different stages on their buyer journey. Your email should be able to consider that.
Tracking & Measuring Results
Lastly, a successful marketing campaign keeps track of the open rates, the conversion rates, and optimizes email copy according to results.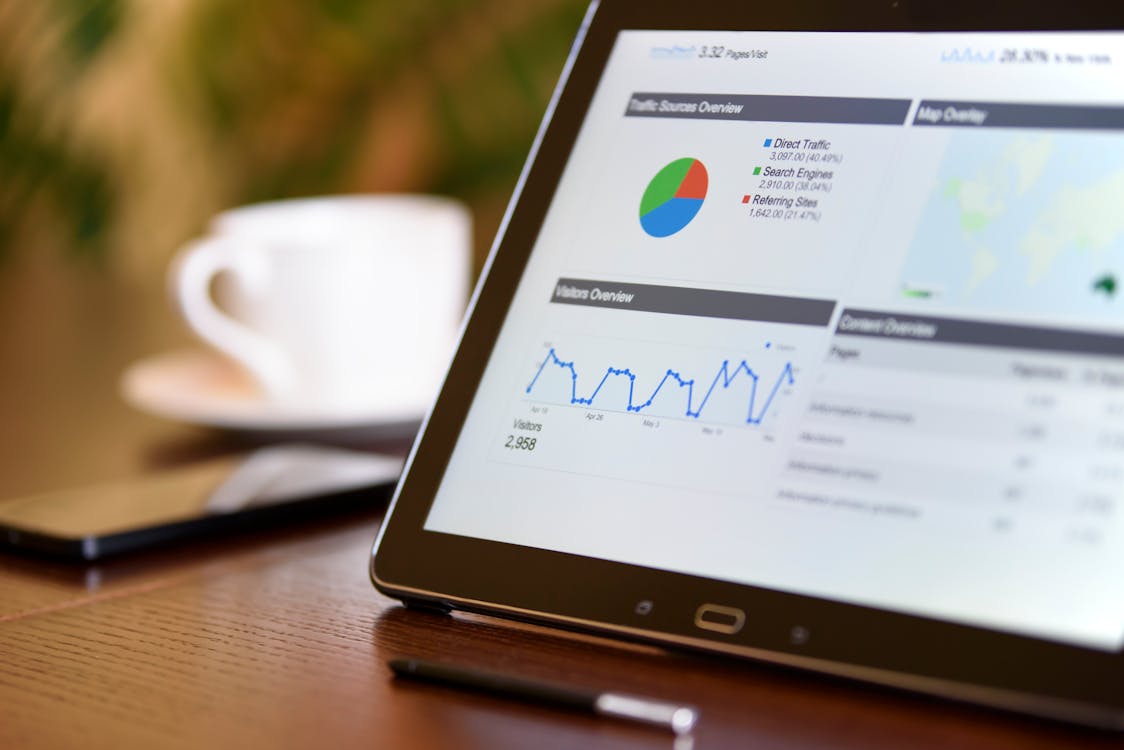 If you are using a mail sending service like Mailchimp/Aweber or Convertkit, then you will already have some data about your mailing campaigns on your mailing list.
You might also want to keep some of that data stored away in your Excel spreadsheets and analyze what your data is trying to tell you.
Email Deliverability
The final factor that you need to keep track of is email deliverability. Email deliverability is an important aspect.
IP Addresses: The internet protocol address serves as a metric used to identify the sender's server. All devices connected to a computer network has an IP address.
And here's the thing about the IP address. They are an indicator of the reputation of the sender.
An IP address is based on several factors. These include:
Send volume
Send frequency
User interaction
Quality
Your IP reputation is what's going to determine how an Internet service provider will treat your email.
So, most companies make use of an email service provider to send their marketing emails.
Email service providers make use of one of two types of IP addresses.
Shared IP: In this case, businesses send emails from the same IP address
Dedicated IP: Every company has its unique IP address in this scenario
Shared IPs are good for small companies, while Dedicated IPs are suitable for large email volume companies.
Recipient Behavior: Recipient Behavior is another factor that affects your email deliverability. Your Internet service providers have algorithms in place which evaluate the actions of recipients. If your subscribers repeatedly delete your email without even opening it, your ISP will get an idea that you are spamming them. In that case, they may no longer be willing to accept any mail from your company.
To modify recipient behavior, here's what you should try:
Make use of engaging and relevant subject lines
Remove subscribers who repeatedly ignore you
Send the right frequency of emails
Subject lines and content
Your subject line and content should be properly aligned with one another. Don't use clickbait subject lines only to disappoint your prospect with the email copy.
Other pointers to improve your content include:
Eye-catching images to make your emails more memorable
Make use of clean HTML code with proper formatting.
Doing all of the above will help you improve your email deliverability by leaps and bounds.
Final remarks:
And with that, our extensive review of email marketing comes to a wrap. In this post, we have taught you about how you should go about building your email list. Then we discussed about the customer journey and how everyone is at different stages in their customer journey. This was followed by a discussion on the different email categories, the importance of having mapping out your email campaign onto a calendar, and most importantly, how to craft killer email copy.
Suffice to say, after reading our comprehensive guide, your email marketing efforts will be much more fruitful. Send us an email. And if you want to see how we conduct our email marketing campaign, then be sure to signup for our newsletter.
This is Charles, signing out. Ciao.